10 California Winter Holiday Hot Spots
Posted Friday, Dec 20, 2019
Author: Ben Rangel
It's Winter break, most of the US is now in the grips of old man winter. So are you thinking of heading to the West Coast for the breathtaking coastline, dramatic national parks and blissful sun? How about one of our favorite California Driving Destinations?
California is a magical place, especially during the winter months. There's really no other state that has everything "Cali" does. From the glamor of Hollywood's lights to spectacular mountains and wide windswept beaches. California has something for everyone. Right now is a great time to visit the golden state's best driving destinations.
So here are our recommendations for the perfect California winter hot spots that you can drive to:
Mild Temps and Ocean vibes - Coastal Driving Destinations
La Jolla Cove – San Diego, California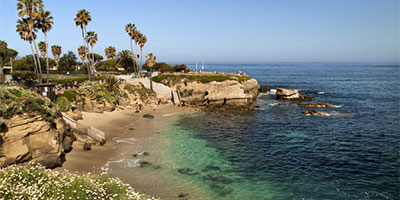 La Jolla is surrounded on three sides by ocean bluffs and beaches and is located 12 miles north of Downtown San Diego with an average daily temperature of 70.5 °F. La Jolla is a desirable spot for swimming, diving and snorkeling. The water is calm and the cove is ecologically protected.
Newport Beach, California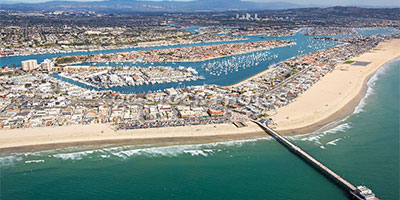 Newport Beach rests on the coast of southern California and is widely known for its large boat-filled harbor. Balboa Peninsula has 2 piers, Newport Beach Pier and Balboa Pier, plus the Balboa Fun Zone, an old-school amusement park with a Ferris wheel and ocean views. Local hot spots include Wedge beach, known for its big waves, and Corona del Mar State Beach. Other attractions are The Orange County Museum of Art exhibits modern and contemporary works.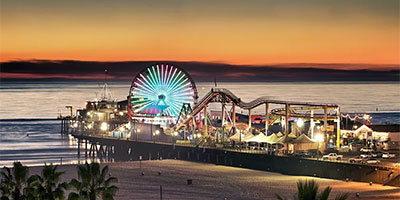 Santa Monica is located west of downtown Los Angeles. Santa Monica Beach is accented ornately by Palisades Park, with views overlooking the Pacific Ocean. Santa Monica Pier is home to the Pacific Park amusement park. Enjoy classic rides like the historic Looff Hippodrome Carousel and enjoy the aquatic sea life in the Santa Monica Pier Aquarium. Next to the pier is Muscle Beach, an outdoor gym established in the 1930s holding several bodybuilding events. In the city center, Bergamot Station houses several art galleries for young artists to behold wonders.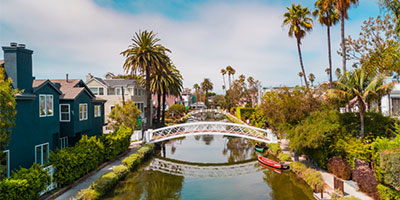 Venice is a buzzing beach town with upscale commercial and residential woven into one another. The free-spirited Venice Boardwalk is the site of street performers, colorful murals and funky shops. Abbot Kinney Boulevard features stylish boutiques, coffee bars, and foodie hot spots. A picturesque treasure trove of canals is surrounded by modernist homes sprinkled throughout the area.
 Cooler Temps and Chill Beach Vibes -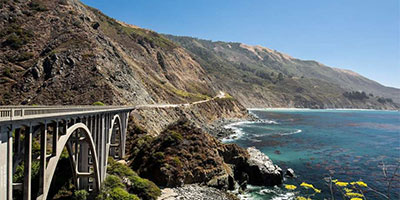 Big Sur, one of the most popular driving destinations is a stretch of California's central coast between Carmel and San Simeon. Bordered by the Santa Lucia Mountains to the east and the  Pacific Ocean by the west. The 2-lane State Route 1 is known for views of the often-misty coastline, seaside cliffs and winding turns. The region has numerous state parks for hiking, camping, and beachcombing even due to its sparse population.
Catching the fast-paced City pulse -
San Francisco, California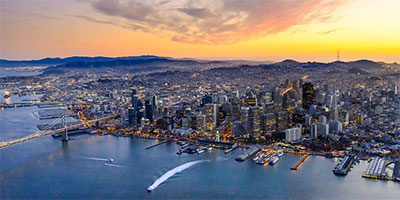 San Francisco is home to a little bit of everything. Famous for cable cars, dynamic diversity, grand-dame Victorians, a beautiful waterfront, and a soaring crimson bridge. Golden Gate Bridge Park is one of the most iconic spots in the "City by the Bay" and has spectacular views day and night. Fisherman's Wharf with its seafaring vibe and amazing seafood restaurants gives a small fisherman's town in a big city Atmosphere. The bustling plazas of Ghirardelli Square and Union Square offer shopping and more dining options. the Nob Hill, North Beach, Chinatown, Haight-Ashbury, Mission District, and so many more offer endless diversions both day and night.
Sips & smiles - Inland California's Driving Destinations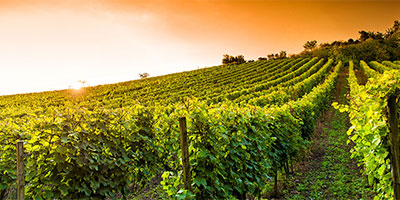 Napa County is located just shy of 2 hours north of San Francisco, in California. It's known for hundreds of amazing vineyards in the Napa Valley wine region. In the city of Napa, Oxbow Public Market hosts several vendors preparing regional gourmet food. The Napa Valley Wine Train is a vintage locomotive, as well as a traveling restaurant that runs through the valley. Northwest of Napa is Yountville, a town well known for high-end restaurants and tasty sparkling wine.
Nature and Serenity -
Inyo National Park, California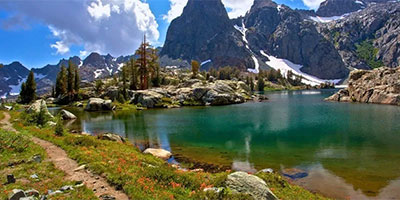 Located in California's scenic Eastern Sierra, Inyo National Forest is home to Bristlecone Pine Forest, Reds Meadow, Mammoth Lakes, Mono Lake, and the Ancient Mt. Whitney. In summer Mammoth Mountain becomes a mecca for mountain biking. The fun doesn't stop when winter arrives. The national forest becomes home to one of the largest ski resorts in the country.
Yosemite National Park, California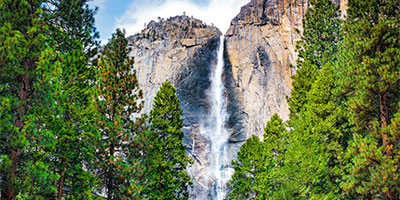 Yosemite National Park is located in California's Sierra Nevada Mountains. It is famous for its giant ancient sequoia trees, Tunnel View, the iconic granite cliffs of El Capitan and Half Dome and the vista of towering Bridalveil Fall. In Yosemite Village, you will find restaurants, shops, the Yosemite Museum, lodging and the Ansel Adams Gallery, with prints of the renowned black-and-white landscapes of the area. During Winter it is best to check the weather conditions before starting out.
Redwood National Forest, California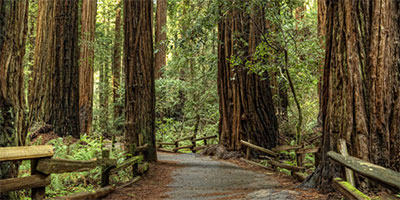 Redwood National and State Parks is home to protected forests, beaches and grasslands along the Northern California coast. Jedidiah Smith Redwoods State Park provides several hiking trails through dense old-growth woods. Prairie Creek Redwoods State Park is home to Fern Canyon, it gets the name from the ferns that grow on the massive 50-foot high walls and through which runs Home Creek river. Looking for some beautiful views of wildlife? Roosevelt elk frequent nearby Elk Prairie.
We hope you have a safe and fun holiday break. Remember to always check with the California Highway Patrol regarding road conditions. Even the gas prices have dropped.  Oh, and don't forget the Hot Chocolate.