2020 GREEN SUV & CAR OF THE YEAR
Posted Friday, Dec 06, 2019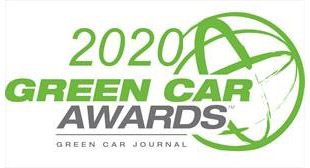 For those in the market for a new 2020 vehicle and want to become part of the green machine drivers you are in luck, it's only been a short time in the auto industry, yet we have welcome many more models from a wider range of car manufacturers. No longer is those who drive green only given 4 models to choose from.
Green cars and their usage are tracked by the award-winning Green Car Journal since 1992. The Journal is the leading authority on the combination of automobiles, energy and the environment.
The Green Car Awards™ are an important part of Green Car Journal's mission to showcase environmental progress in the auto industry.
How much has green vehicle production increased? At the awards, Ron Congan of GreenJournal.com stated, "Recognizing environmental leadership in the auto industry has been a key part of our mission at Green Car Journal since the magazine's launch more than 25 years ago. We've seen a lot of change over those years. Today, there are wide-ranging 'green' car choices at the showroom, from high-efficiency internal combustion models and hybrids to a growing number of plug-in hybrids and all-electric vehicles. New car buyers seeking better environmental performance now have an amazing array of choices."
2020 Green Candidates
This year at the 2019 Los Angeles Automobility show, the finalists for the coveted 2020 Green Car of the Year® and 2020 Green SUV of the Year™ awards competing for the top spot were Ford, Hyundai, Kia, Mazda Toyota, and Subaru.
Toyota had the most models with 1 in car and 2 in the SUV categories. Here is a list of the finalist models in each category. 2020 Green Car of the Year® includes the Ford Escape, Hyundai Sonata, Kia Soul, Mazda3, and Toyota Corolla. Candidates for 2020 Green SUV of the Year™ include the Ford Explorer Hybrid, Honda CR-V, Subaru Crosstrek Hybrid, Toyota Highlander Hybrid, and Toyota RAV4.
And the winners are ….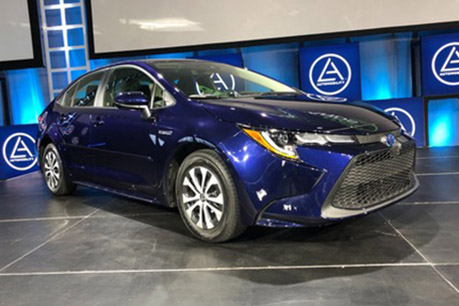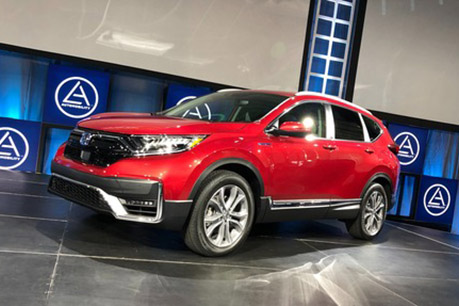 Toyota's all-new 2020 Toyota Corolla, including the Corolla Hybrid, has won the coveted Green Car Journal's 2020 Green Car of the Year® award, with the 2020 Green SUV of the Year™ going to the 2020 Honda all-new CR-V Hybrid.
The 12th generation Toyota Corolla features improved ride and handling and a full complement of driver-assist systems rivaling those found in more expensive models. Featuring a more sophisticated look and riding on a stiffer platform with independent multilink rear suspension. The conventionally-powered Corolla achieves notably high fuel economy of up to 31 city/40 highway mpg and the Corolla Hybrid rated at 53 city/52 highway mpg.
The CR-V Hybrid uses Honda's efficient two-motor hybrid system to deliver an expected 50 percent fuel economy increase over the already-fuel efficient gasoline model. CR-V offers an array of design and technology refinements along with the important addition of an all-wheel-drive hybrid version, Honda Sensing safety, and driver-assist.
While there can only be 1 winner in each category here is a list of all the finalists for 2020.
2020 Green Car of the Year® Finalists:
FORD ESCAPE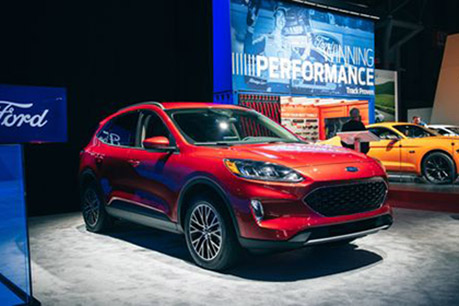 The 2020 Ford Escape crossover is distinguished with its melding of SUV functionality and car-like design cues. It's available with efficient internal combustion, hybrid, and plug-in hybrid drivetrains.
HYUNDAI SONATA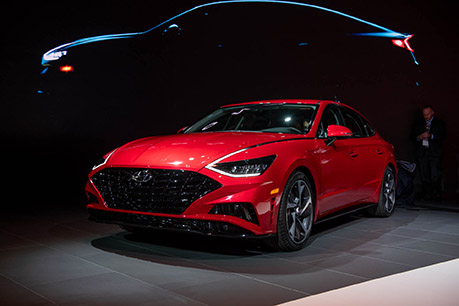 The all-new Hyundai Sonata offers compelling and sophisticated designs for 2020. Power is delivered by fuel-efficient four-cylinder engines or a hybrid featuring Hyundai's first solar panel roof.
KIA SOUL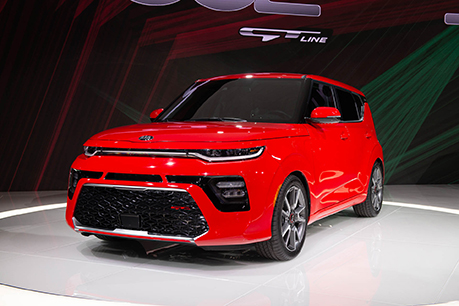 Kia's iconic Soul emerges as a new generation for 2020 with more aggressive styling cues highlighting its familiar box shape. It's standard and turbo engines provide up to 35 mpg fuel efficiency. Here at Evans we just think it cute!
MAZDA3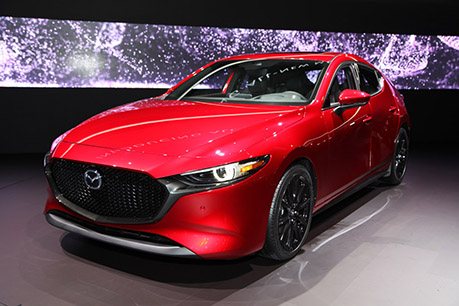 Available as a sedan or hatchback, the latest-generation Mazda3 features handsome styling, welcome performance, and driving efficiency courtesy of its SKYACTIV-G2 powerplant.
TOYOTA COROLLA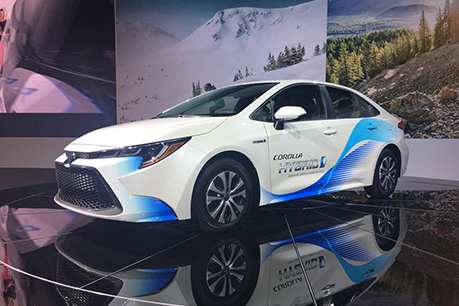 Featuring its most compelling redesign in decades, the 2020 Toyota Corolla delivers up to 40 highway mpg in conventional models and an impressive 52 combined mpg in hybrid trim.
2020 Green SUV of the Year® Finalists:
FORD EXPLORER HYBRID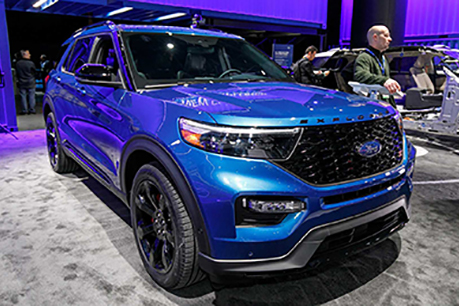 Ford's all-new Explorer Hybrid features a 3.3-liter V-6 and 10-speed modular hybrid transmission, offering three-row, 7 passenger seating, front- and all-wheel drive, and a 5,000-pound tow capability. For those who need extra seating this is a serious contender.
HONDA CR-V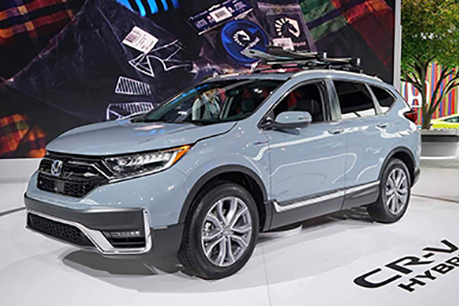 The already-fuel efficient Honda CR-V adds a hybrid choice this year that's powered by Honda's two-motor hybrid system, offering two- or four-wheel drive operation and exceptional fuel efficiency.
SUBARU CROSSTREK HYBRID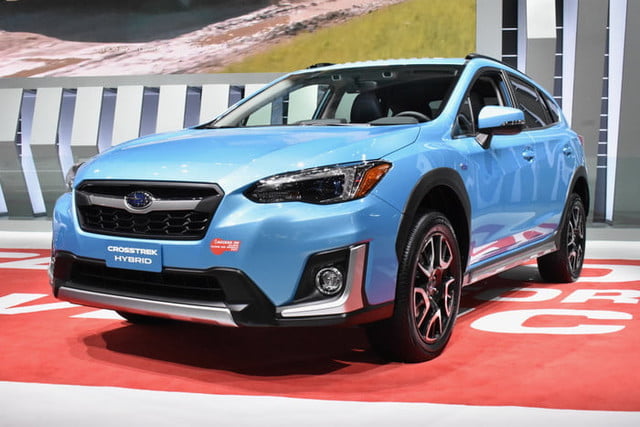 The Subaru Crosstrek Hybrid represents this automaker's first plug-in hybrid, powered by a 2.0-liter Boxer engine and two electric motors. It drives 17 miles on battery power and 480 miles overall, making it a long mile range option.
TOYOTA HIGHLANDER HYBRID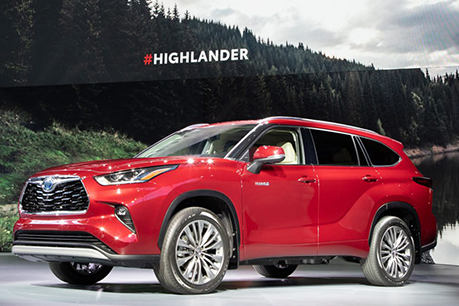 Toyota's all-new 2020 Highlander includes a hybrid variant featuring three-row seating for 7 to 8 passengers, front- or all-wheel drive, and estimated fuel efficiency of 34 combined city/highway mpg. Great for anyone needing lots of seating and a drive-train option.
TOYOTA RAV4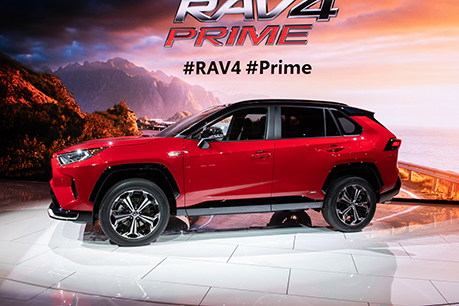 The fifth-generation Toyota RAV4 is offered in both fuel-efficient gasoline and hybrid versions. The conventionally-powered RAV4 nets up to 35 highway mpg, with the hybrid rated at 41 mpg.
If you had the opportunity to go to the show you differently notice the amount of green vehicle showcased. "More than 40 percent of this year's debut vehicles at AutoMobility LA were alternative fuel," said Terri Toennies, President of the LA Auto Show and AutoMobility LA. The trend towards "Alt-fuel" vehicles will only increase and gain momentum in the coming years. This is a good thing as we see function blending with style.
Being a driver today is exciting, there are so many options available to help support the green cause. Healthy competition brings new ideas and new offerings to market all.