Evans Auto Brokerage 2019 Top Ten Picks for Safe Vehicles
Posted Friday, Nov 08, 2019
Author: Benjamin Rangel
When you're looking for a new car, vehicle safety seems to be part of most people's top priorities. We all desire a wide range of safe vehicles to choose from when making a new car purchase. Well, thanks to major innovations and progress in automotive safety, new safe vehicle systems, and advanced technologies are increasingly available. The invention of new accident avoidance systems, including advanced emergency braking and emergency lane-keeping systems, can prevent accidents. Which, helps us all with peace of mind. 
Below are the US News manufacturing safety ranking scores that use a ranking system from 10 being best to 1 the lowest and our model picks from that car brand. We have supplied the USN Safety score as well as the Overall Score for each car brand and why we like the models we picked. 
Toyota
Avg USN Safety Score: 9.24/10 | Avg USN Overall Score: 8.02/10
When you say Toyota most people think safe vehicles. Most vehicles in Toyota's lineup today come standard with Toyota Safety Sense™ (TSS-P). Toyota has built its reputation on being reliable and safe. TSS-P™ Features include forward collision avoidance, automatic emergency braking, adaptive cruise control, lane-keeping assistance, lane departure warning, and automatic high beams.
Toyota RAV4 is a good SUV. It handles well, rides smoothly, and gets great gas mileage. In our opinion, the RAV4 is the perfect size for a busy lifestyle. As an annual favorite with many people on their 2 or 3rd RAV4 it is not surprising it was ranked in the top 5 SUVs for 2019. This year Toyota made the  TSS-P™a standard feature in all RAV4 models. Good move Toyota!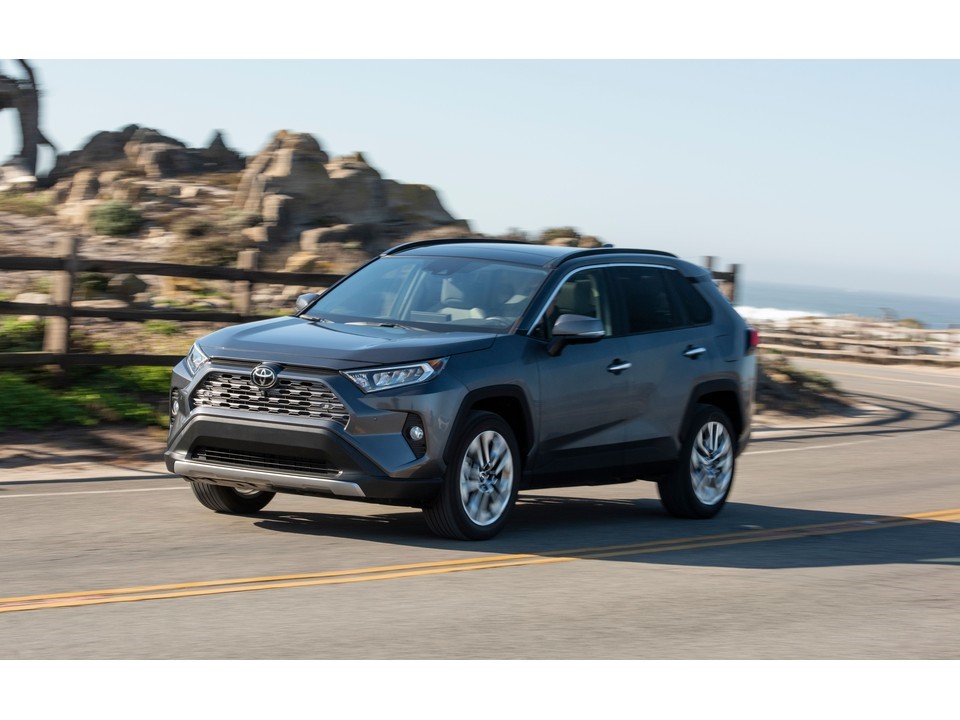 Seating: 5
MPG: City 26/ HWY 35
The higher the gas prices the more people consider a hybrid car. The Prius has been in production for over a decade now and the reason is simple, the Prius is a very good hybrid car. Beyond just saving you money at the gas pump, this Toyota hybrid is a smooth car to drive, with composed handling between its gas engine and electric motor. For 2019, the Prius gains optional all-wheel drive. Other updates include a light styling refresh and new trim names. Additionally, for 2019 the Prius comes with the TSS-C™ which is slightly different than the TSS-P™ in a good way. TSS-C™ has a front pre-collision alert system.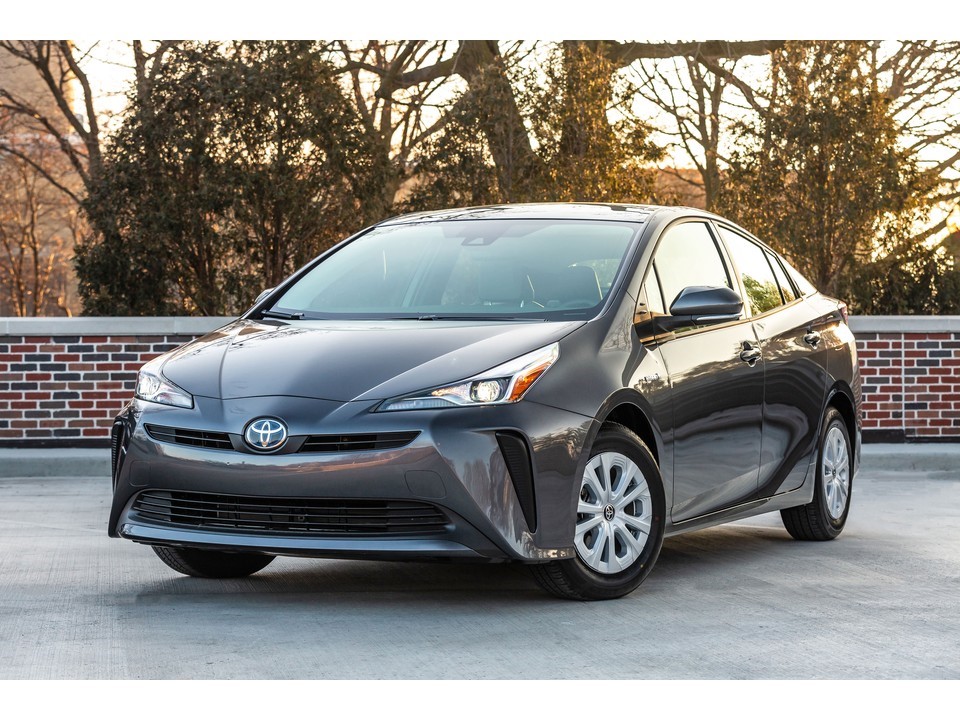 Seating: 5
MPG: City 54/HWY 50
Honda
Avg USN Safety Score: 9.47/10 | Avg USN Overall Score: 8.22/10
Honda has a diverse lineup of vehicles. Honda has also been leading the way in safety innovation, with features like the helpful blind-spot camera which has now given way to even more advanced driver assistance suites. 
The Honda Sensing™ features include collision mitigation braking, road departure mitigation, adaptive cruise control, lane-keeping assist, and even traffic sign recognition. Honda Sensing is standard on all trims of the 2019 Passport, Civic, Accord, Insight, Pilot, and Clarity. It is available on other Honda vehicles in higher-level trims.
The 2019 Honda Pilot is a well-rounded vehicle that ranks in the middle of the midsize SUV class. It can seat up to eight people in a very spacious cabin and even affords ample third-row room for adult passengers. People who find themselves in need of more space should consider this vehicle. With a reasonable starting price for the class, the Honda Pilot provides a pretty solid value.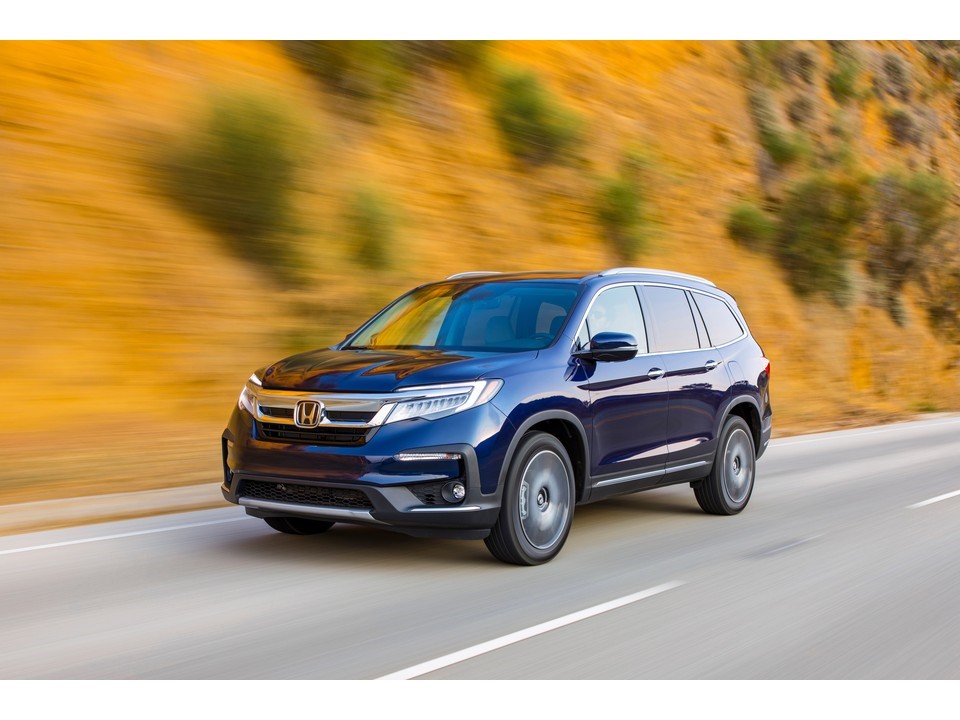 Seating: 7-8
MPG: City20/HWY 27
The 2019 Honda Odyssey has a long list of family-friendly features and a refined, spacious interior. Well, the Honda Sensing™ system is not standard on the LX™ base model you can upgrade your trim level to include the system. The Honda Odyssey is an excellent minivan with three rows of spacious, comfortable seats, and tons of cargo space. It serves up polished handling, swift acceleration thanks to its V6 engine, and good fuel economy.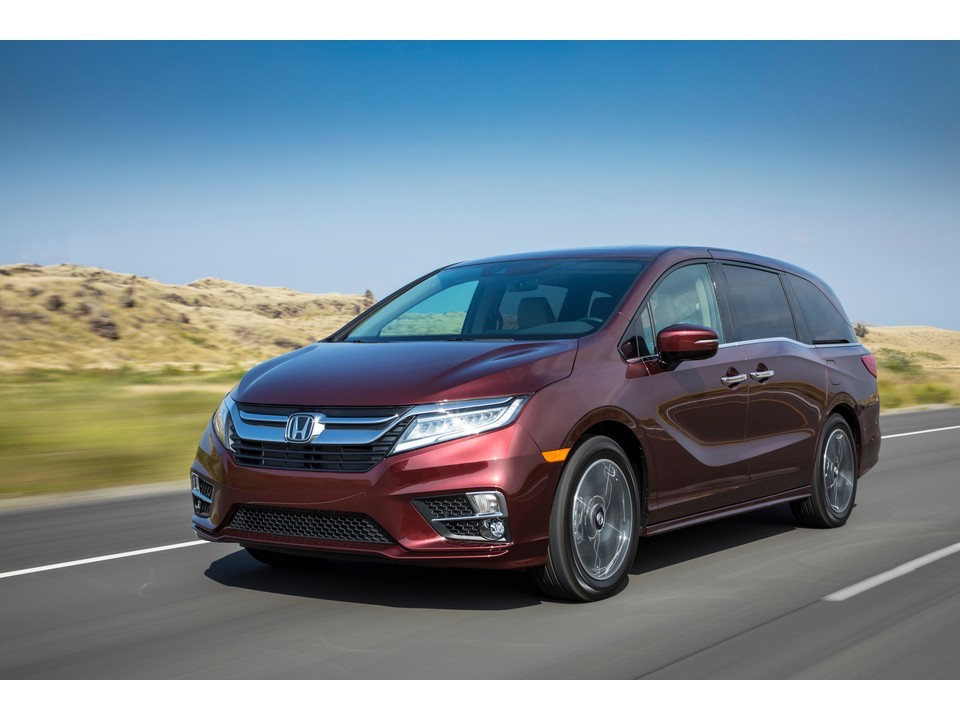 Seating: 7-8
Mpg: City 19/HWY 28
BMW
Avg USN Safety Score: 9.49/10 | Avg USN Overall Score: 8.26/10
BMW was once about making the "Ultimate Driving Machine™," its mission statement seems to have pivoted towards making the ultimate commuter car. That means safety is paramount. BMW calls their safety package "BMW Driving Assistant Plus". Some of the notable features in the Driving Assistant Plus include active cruise control with stop & go, active lane-keeping assist and side collision avoidance can keep the vehicle centered in a highway lane on its own. The one takeaway we have to note this is an additional option on most models. 
The 2019 BMW X3 finishes in the top third of our rankings. It's one of the most athletic vehicles in our luxury compact SUV rankings, thanks in part to its lineup of hearty engines and its sharp handling. Currently, the BMW X3 has a score of 8.5 out of 10 from J.D. Power rating. We feel the BMW X3 is definitely an upgrade with performance and creature comforters.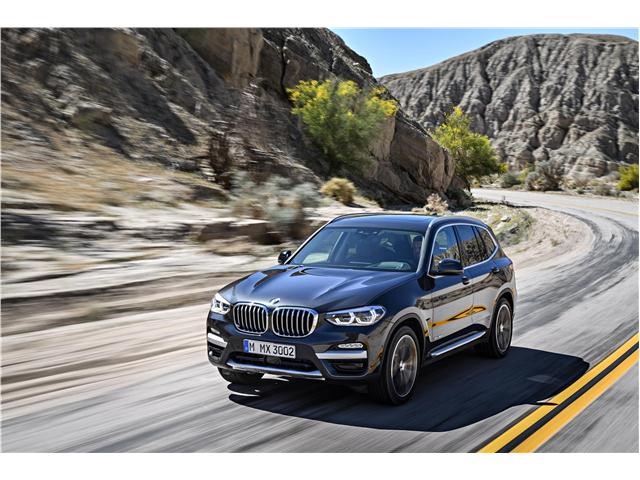 Seating: 5
MPG: City 23/HWY 30
The redesigned 2019 BMW X5's terrific performance and high-quality interior help earn it a spot near the top of our luxury midsize SUV rankings. Its robust engines and poised handling give it an athletic, fun-to-drive feel without sacrificing ride quality. If you want to announce you have arrived,  the 2019 BMW X5 is the vehicle for you.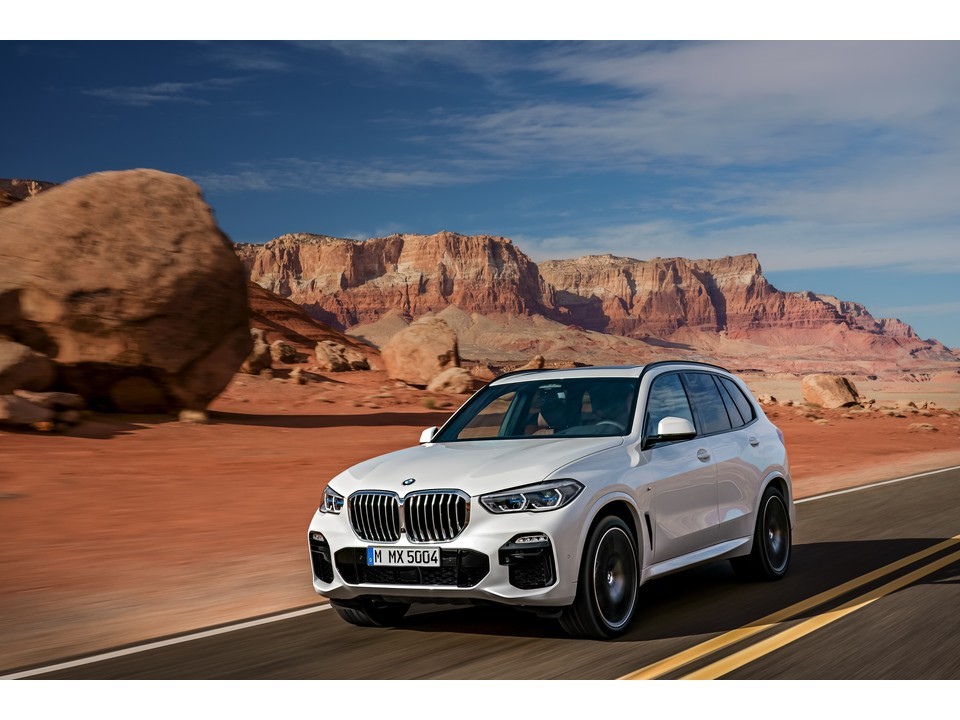 Seating: 5
MPG: City 20/HWY 26
AUDI
Avg USN Safety Score: 9.53/10 | Avg USN Overall Score: 8.33/10
Audi has recently been at the forefront of automotive safety technology. Within Audi's diverse lineup, nearly every vehicle comes standard with Audi's pre sense® that includes forward-collision warning and automatic emergency braking. Most vehicles in the lineup also come standard with pedestrian detection, while many come with front and rear parking sensors.
When people think luxury car many now automatically think of Audi. The A4 sports a comfortable and elegant interior that's outfitted with quality materials. While having many creature comforts it smaller and able to shine on the road thanks to its enjoyable driving dynamics. With its turbocharged engine options, this Audi also receives good fuel economy. Good news is that Audi pre sense® is included as a standard feature.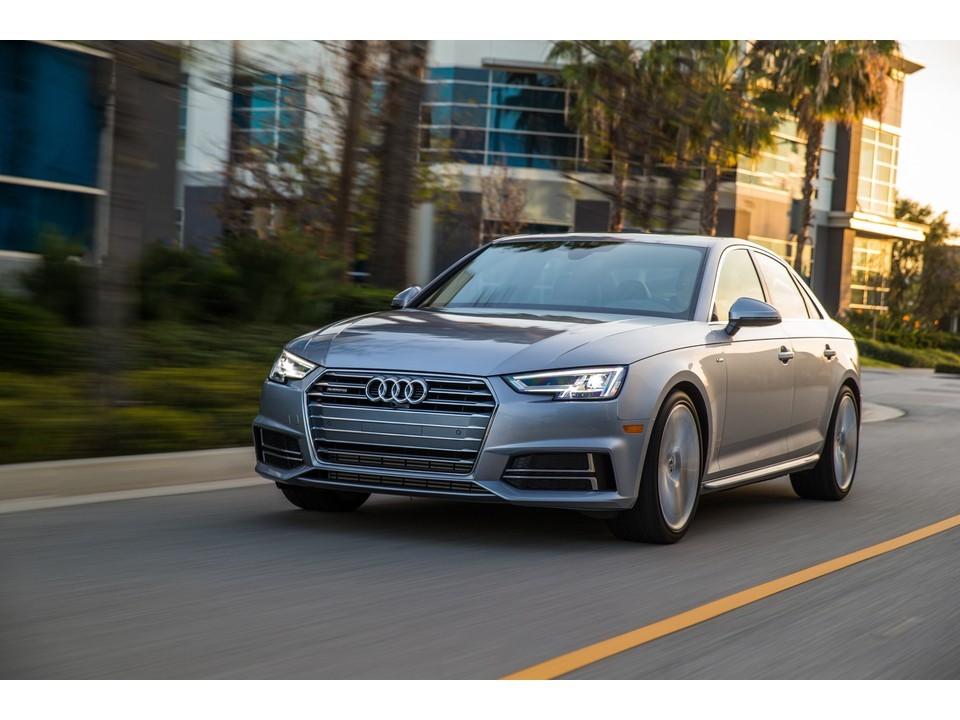 Seating: 5
MPG: City 27/HWY 34
LEXUS
Avg USN Safety Score: 9.57/10 | Avg USN Overall Score: 7.81/10
Lexus has a version of TSS-P™, which it creatively calls Lexus Safety System™. Lexus Safety System includes forward collision avoidance with pedestrian detection, intelligent high beams, dynamic radar cruise control, and lane departure warning with steering assist.
The Lexus ES is a safety standout, earning an IIHS Top Safety Pick designation. 2019 Lexus ES ranks in the top third of the luxury midsize car class, largely thanks to its class-leading predicted reliability rating. The cabin is roomy and comfortable, and it does a great job of keeping out wind and road noise. Fuel economy is slightly above average for the class.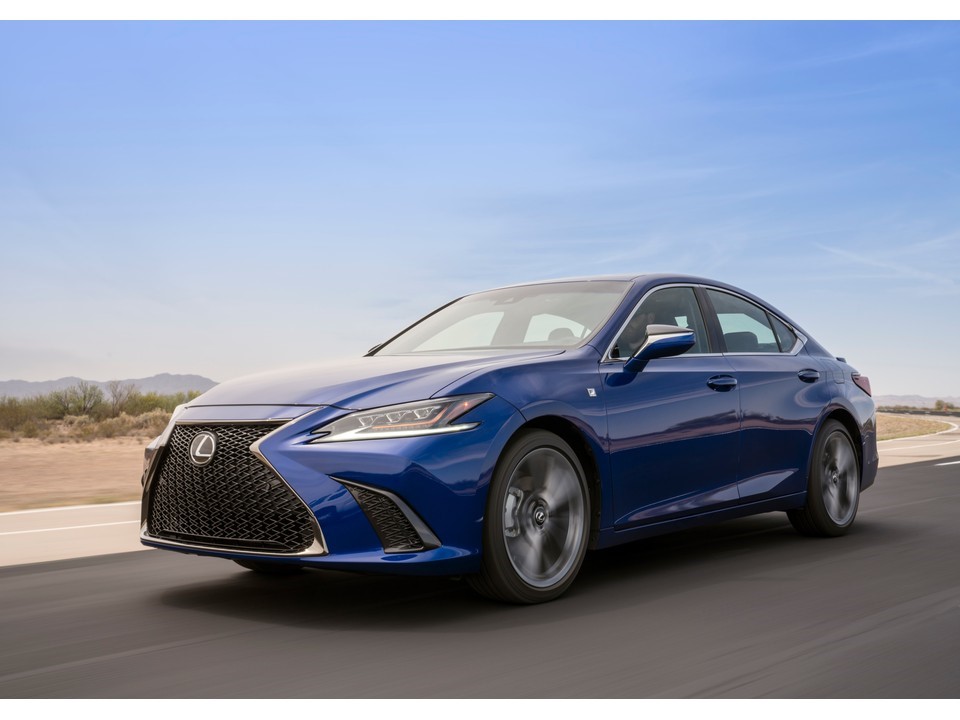 Seating: 5
MPG: City 22/HWY 33
HYUNDAI
Avg USN Safety Score: 9.59/10 | Avg USN Overall Score: 8.11/10
Hyundai is a brand on the rise, with a full portfolio of attractive safe vehicles that are serious players in all of their respective segments.  Once an economy-oriented brand, but now offers vehicles like the upscale and safe Ioniq Hybrid. In regards to safety, Hyundai named its safety package Hyundai Smart Sense™ which includes features such as auto-braking, blind spot detection, cruise control, and downhill brake control. 
The 2019 Hyundai Ioniq has ample cargo space and plenty of user-friendly features. This midsize hybrid currently has a score of 8.0 out of 10 in J.D. Power Ranking. Few cars can match the Ioniq's fuel economy, and there are plug-in and electric versions for shoppers who want to be even more eco-friendly. Currently, the electric comes with a $7,500 federal tax credit* The Hyundai Ioniq should appeal to anyone looking for a hybrid, especially because its starting price is less than that of nearly all other hybrids in the class. Also, Hyundai Smart Sense® is included in most models.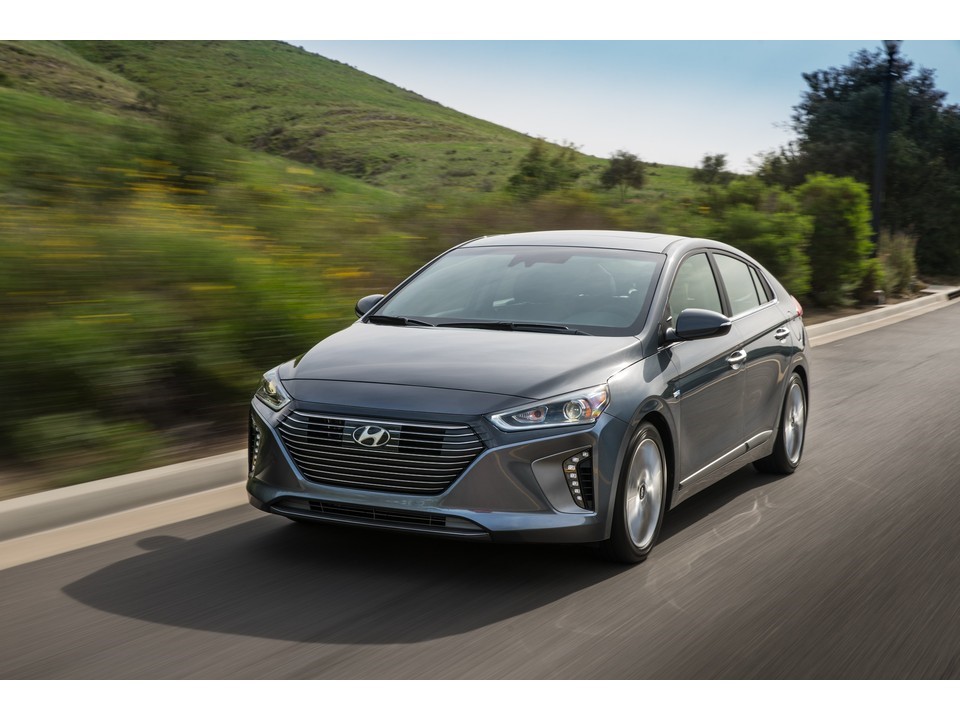 Seating: 5
MPG: City57/HWY 59
 *Subject to rules and changes there is no guarantee on how long the credit will be available. 
ACURA
Avg USN Safety Score: 9.63/10 | Avg USN Overall Score: 7.65/10
Like its parent company, Honda, Acura has a suite of driver assistance systems, dubbed AcuraWatch™. Watch includes forward-collision warning, lane departure warning, adaptive cruise control, and automatic high beams. Among this lineup, the RLX and ILX received five-star overall ratings from the NHTSA, while the RDX is an IIHS Top Safety Pick. We feel Acura delivers some of the most stylish and safe vehicles available today.
The new RDX delivers on all fronts: It's spacious, enjoyable to drive, loaded with technology and AcuraWatch™. Its turbo-four engine has more horsepower than many rivals' engines, and it delivers outstanding performance. Inside the RDX provides plenty of space and looks great the seats are comfortable, there are plenty of standard and available tech features. Driving an Acura RDX shows you belong to the smart and classy group.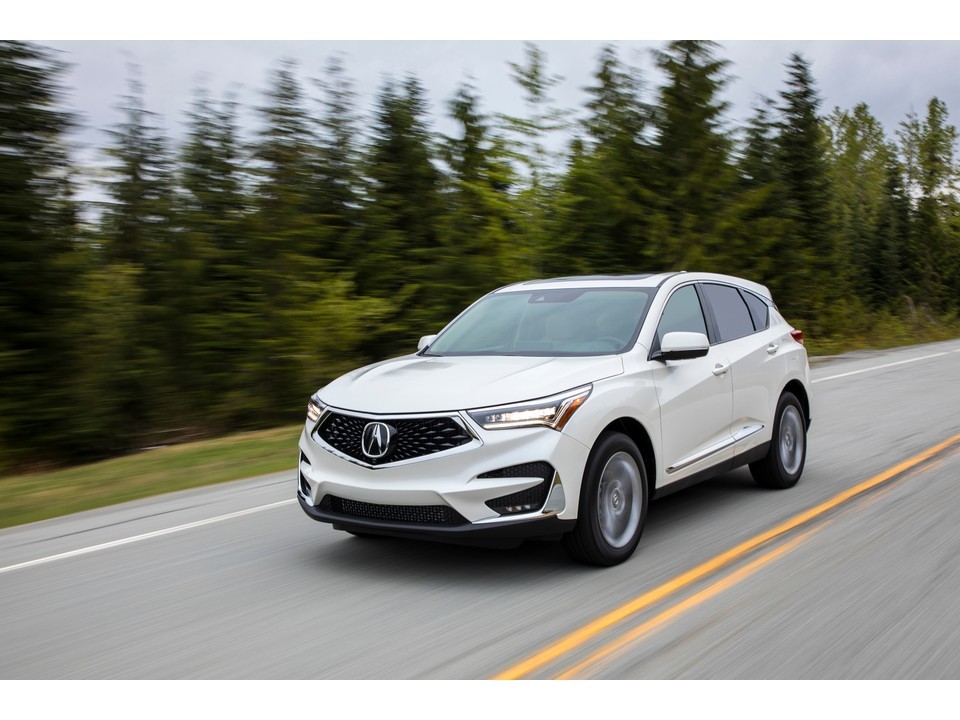 Seating: 5
MPG: City 22/HWY 28
There you have our top safe vehicles from the 2019 new car lineup. If you have any questions, regarding these models feel free to contact us.  
Thanks for stopping by.