Picking the right interior for your everyday lifestyle
Posted Friday, Aug 14, 2020
Author: Benjamin Rangel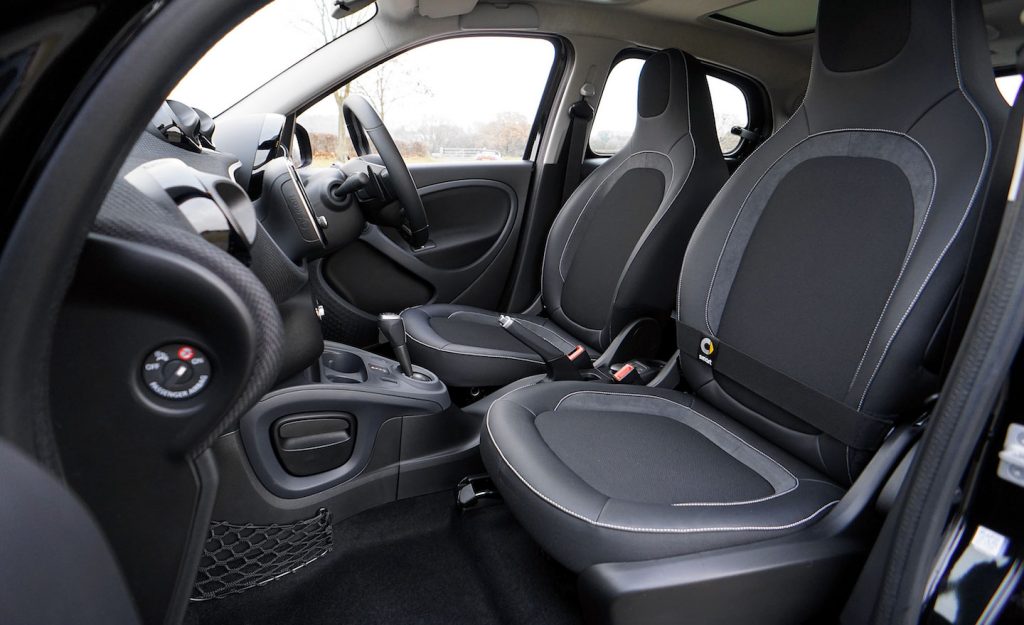 The average American spends three cumulative weeks of their life traveling in a car each year. If I were you, I would want to spend that time in as much comfort as possible. That being said, the interior of your vehicle is essential. In today's blog, we will look at the different types of interiors that will best fit your daily lifestyle.
Nylon Upholstery
The most common fabric in car seats is generally nylon or polyester. It is also one of the most common materials used in vehicles. Nylon is both incredibly durable and porous. Meaning it lasts a long time, but it can get filthy.
Nylon is the most common material used in vehicles because it's durable and inexpensive. That's great for consumers and customers, especially if you've got kids or pets who are rough on car interiors. Clean up is easy and can be done by anyone. Just use a bit of detergent mixed with hot water and a little elbow grease. You can clear up most stains, be sure you rinse it with a sponge dipped in cold water when you're through to avoid having a ring left from the residual detergent. There are a lot of YouTube videos to guide you through the process.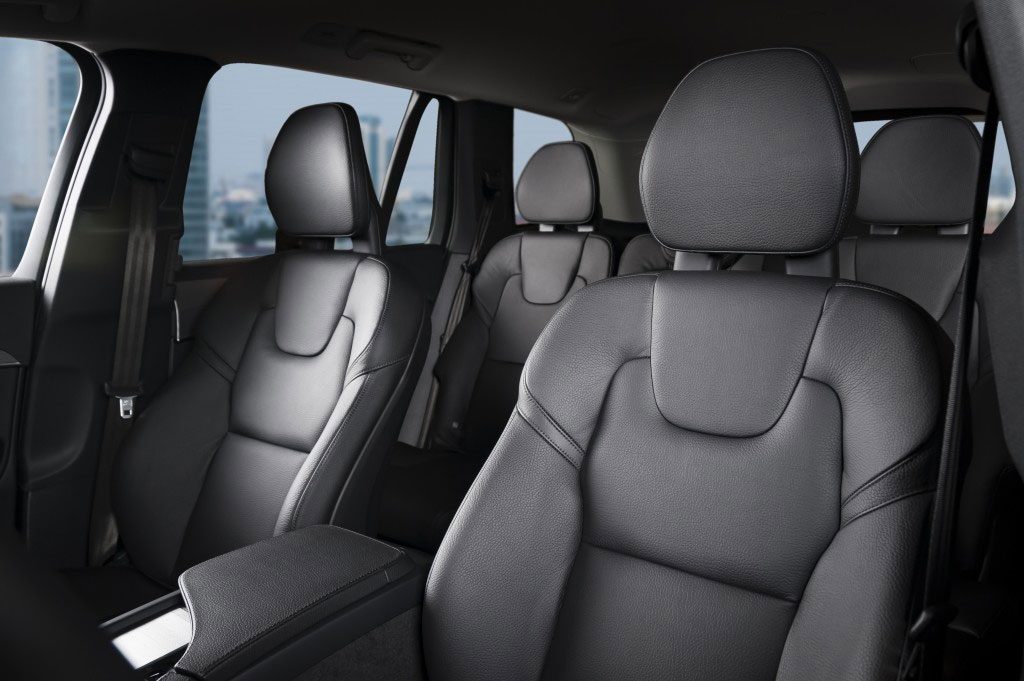 Polyester Upholstery
You'll find polyester seats in something called micro suede, which looks and feels like suede. This material gives your car a luxurious looking interior. It is a very soft, yet comfortable fabric that reacts and feels like suede leather. Like nylon, it is porous, which makes cleaning a little bit of a task. Again nothing a little elbow grease can't fix. It is also somewhat of a hassle to clean. Hiring a Steam-cleaning professional is a good option for polyester.
Cleaning requires a soap designed for microsuede, so make sure you have the right tools and have the knowhow about what is safe to use on your specific car. You don't want to guess and turn a small dirt stain into a giant mess overnight. Also, be cautious of getting the fabric too wet when cleaning, because water can stain these seats and make a simple clean up into a lifelong mistake.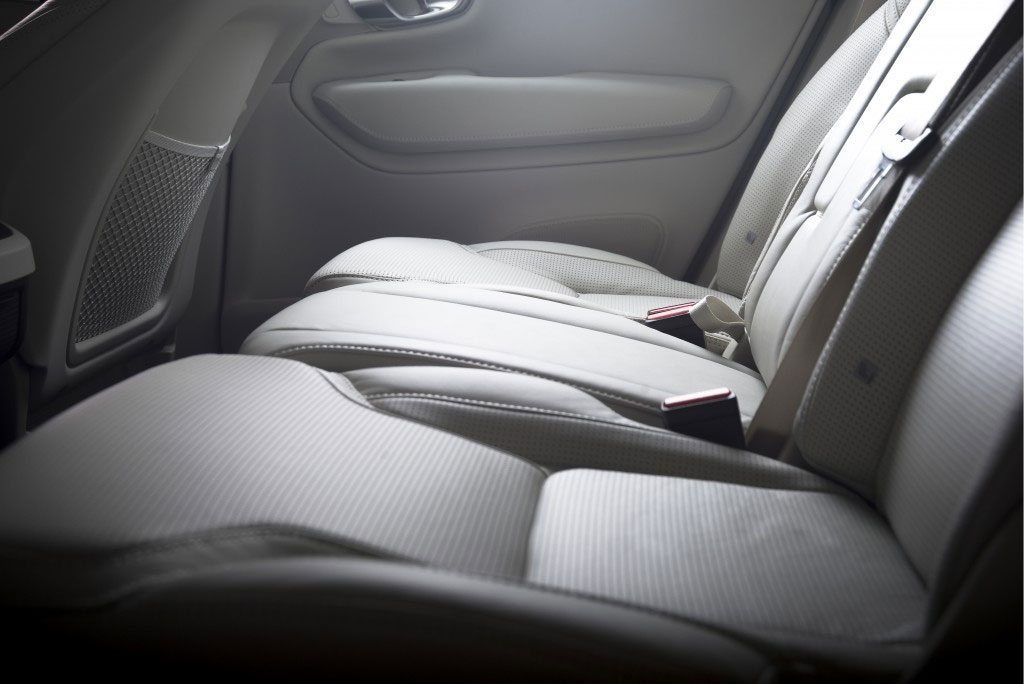 Vinyl Upholstery
Vinyl is unbelievably easy to clean, making it the number one choice if you're rough on your car's interior. Just about anything you spill will wipe away clean with a damp towel or cloth. Loose dirt will be easy to vacuum, and even mud will pop right up.
It's not porous, so the material will not soak up dirt or stain as quickly as fabric surfaces, and it's waterproof, so for instance, that sippy cup of milk your son/daughter just spilled won't seep in and make your car smell like rancid he next day.
One of the significant drawbacks to vinyl is that it is just not that comfortable. Particularly if you prefer to have a dark vinyl interior, on hot days, vinyl seats can reach temperatures somewhere in the range of molten lava, so be cautious when you take a seat wearing those cute little shorts.
Faux Leather
If you can't afford the real deal, then faux leather upholstery will give you the same look and feel but won't break the bank. It's a lot like vinyl that is basically waterproof and doesn't take a lot of work to keep clean.
The difference here has a lot to do with appearances. Where vinyl has a more fake look and doesn't try to be a natural material, faux leathers try to mimic the real thing's look. They have the added benefit of costing much less, and cleaning is much easier than leather, but with the same appeal visually.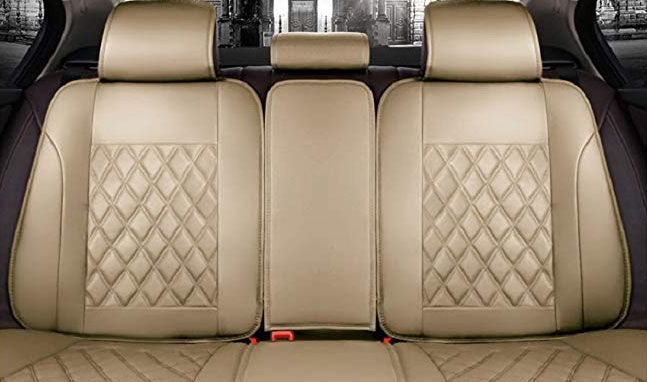 Leather Upholstery
The king of interiors. Nothing says I know what luxury and elegance is like a leather interior. It is most often offered as part of an upgrade package on lower trims or sometimes not at all.
Cleaning and caring for leather are tricky. If you use the wrong products to clean it, it's going to show. The surface will crease, fade, and stain over time. Since the seats cost you extra, it would stand to reason to spend the time to care for them the right way.
Check to see what the manufacturer of the car recommends for cleaning agents. Use the wrong product and the likelihood of making the stain worse or even strip the leather and cause it to crack and age prematurely.
There are different types of leather as well; for instance, Nappa or Oxford, which don't so much change how you treat them, improves the look and feel. You're paying for better quality with more luxurious material.
Keep leather seats clean and condition them regularly, checking with the manufacturer about what kinds of products they recommend for your specific seats, and they'll look new for years.
Additionally, you can deodorize all kinds of car upholstery by using baking soda on the newly-cleaned seats. Leave it overnight and then vacuum and sweep the residue off the following day.
Keeping your car seats clean should always be your regular auto-cleaning habit. Not only will your car's interior look better, but it will also feel and smell cleaner. If you find this task a bit daunting or just want to make sure that the clean-up work is done right, contact a cleaning company specializing in car care.